장 세바스티앙 라발레 (Jean-Sébastien Lavallée)
최고경영자 겸 CEO
라발레씨는 1994년부터 광산탐사 분야에서 일해 왔습니다. 그는 2003년에 설립되어 북부 지역에서 광산 탐사를 전문으로 하는 발도르 컨설팅 회사, Consul-Teck Exploration Inc.의 부사장이기도 합니다. 회사의 업무는 대부분 멀리 떨어진 지역에서 프로젝트를 생산하고 실행하는 것입니다. 라발레씨는 Eloro Resources Ltd., Uracan Resources Ltd., Agnico-Eagle Mines Ltd., Noranda Minerals Inc., Champion Minerals Inc., Matamec Explorations Inc. 및 Argex Mining Inc와 같은 다수 기업에서 지질 전문가로 일했습니다. 라발레씨는 최근 수년간 수많은 탐사 프로그램의 기획 및 운영을 담당해 오면서 탐사 프로젝트 개발 부문의 경력을 탄탄하게 축적했습니다.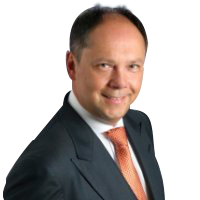 Steffen Haber
대통령
Dr. Haber is the President of the Company since January 2017. He was President and Chief Executive Officer of Rockwood Lithium GmbH when Chemetall GmbH was legally split off in 2012. From 2011 to 2012, he was Managing Director of Chemetall GmbH and since 2007 President of Chemetall's Lithium business. Prior to joining Chemetall GmbH, Dr. Haber worked in different executive positions for Sanofi-Aventis SA and its predecessor companies, in France. Dr. Haber completed his doctorate in organic chemistry at the University of Kaiserslautern, Germany, in 1991 and added one year as a Post-Doc at Ecole Polytechnique in Paris. In 1997, Dr. Haber earned his Bachelor of Science in Management from the International School of Management in San Diego, in the United States. Dr. Haber is a fellow of the International Directors Program of INSEAD.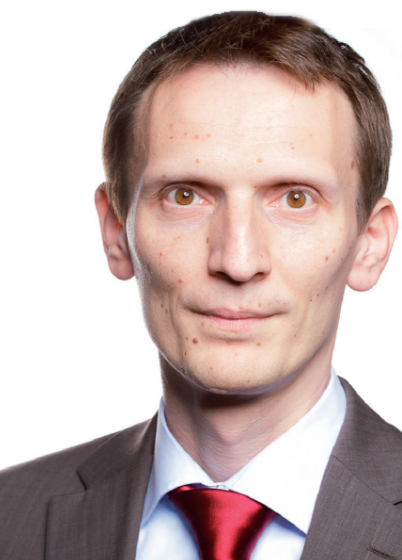 Marcus Brune
Vice President Finance
Dr. Brune was Chief Financial Officer of Rockwood Lithium from 2011 until the acquisition by Albemarle in 2015. He left Albemarle in 2016 once the lithium business was successfully integrated into Albemarle's organizational structure. Prior to joining Rockwood Lithium, Dr. Brune had worked in different executive positions in corporate finance and M&A for Rockwood Holdings and its predecessor companies since 2004. Prior to that, he was with McKinsey as a strategy consultant for organizational development and management. Dr. Brune completed his doctorate in material sciences at the Technical University of Dortmund, Germany, after earning a physics degree.
나탈리 로랭 (Nathalie Laurin)
비서 겸 재무담당이사
나탈리 로랭은 회계 관리 경력이 25년이 넘습니다. 그녀는 다양한 업무를 담당하면서 금융 산업, 프로젝트 관리 및 천연자원 부문에서 탁월한 경험을 축적했습니다. 그녀는 2006년부터 자영업자로서 부기, 감사 파일 준비, 법규 및 행정 사무 관리 업무를 담당하고 있습니다.
리샤르 생 장 (Richard Saint-Jean)
이사
리샤르 생 장씨는 20년 이상의 광산 경력을 보유하고 있는 야금 전문가입니다. 그는 현재 철 광석채광 기업인 BlackRock Metals Inc.의 총괄이사를 맡고 있습니다. 그는 시부가모에 위치한 Troilus 노천굴 금/구리 광산의 파쇄 관리자로 14년 이상 재직했습니다. 그는 Meston Resources, Graphicor 광산, Cambior 광산 및 Troilus 광산 등 4곳의 신규 파쇄 사업장에서 일해 왔습니다. 그는 Troilus 광산에서 일할 당시 현장폐쇄 계획뿐만 아니라 두 개의 파쇄시설 확장 프로젝트에 참여했습니다. 그는 15년 이상 크리(Cree) 공동체를 포함하여 First Nation과 밀접하게 협력해왔습니다.
장 레이몽 라발레 (Jean-Raymond Lavallée)
이사
장 레이몽 라발레, 이사 | 라발레씨는 30년 이상 광산 탐사 경력을 보유하고 있으며 Louvem, Soquem, James-Bay Development Corporation, Sullivan Consolidated, Cache Explorations Inc., Parquet Resources, Dumont Nickel Corporation, Westminer Canada Ltd, Baribec Management Inc., Exploration Ojibway Inc. 및 다수의 광산 탐사 기업에서 계약 담당자,컨설턴트, 매니저로 일해 왔습니다. 또한 Doyon Mine 건설 기간 동안 Mines Expert Inc.의 관리자로 일하기도 했습니다. 그는 현재, 2003년에 설립되어 북부 지역에서 광산 탐사를 전문으로 하는 발도르 컨설팅 회사, Consul-Teck Exploration Inc.의 사장이기도 합니다.
마크 심슨 (Marc Simpson)
이사
마크 심슨씨는 Uracan Resources의 최고경영자 겸 CEO입니다. 그는 23년 이상 광산 및 탐사 분야에서 일해왔습니다. 그는 Bema Gold (2007년 Kinross에게 35억 CDN$에 매각), B2Gold, Echo Bay Mines 등 광산업종의 여러 후발기업과 중견기업 그리고 선두기업 소속으로 캐나다와 전세계에서 발주된 각종 프로젝트에 참여해왔습니다. 심슨씨는 풀뿌리 탐사로부터 광산 개발 및 생산에 이르기까지 다수의 탐사 및 채광 프로젝트에 참여해왔습니다. 심슨씨는 마니토바대학교에서 지질학 이학사 학위를 취득했으며, 브리티시 콜롬비아 지질학자, 전문 엔지니어 연합회 및 마니토바 지역 지리학자, 전문 엔지니어 연합회 회원입니다.
Matthew Lauriston Starnes
Director
Matthew Lauriston Starnes is a lawyer with over 17 years of experience. Mr. Starnes is currently a Peerpoint lawyer with Allen & Overy in Tokyo specializing in mining law. Prior to this he was legal counsel in Sumitomo Corporation's Mineral Resources Division in Tokyo, Japan. Among other things, he was responsible for legal aspects of Sumitomo's investment in the Sierra Gorda copper project in Chile was also part of the team for the Ambatovy project in Madagascar. Prior to joining Sumitomo, he also was the General Counsel and Deputy CEO for the Ambatovy project. Mr. Starnes has also practiced as a corporate lawyer with major law firms in Montreal.
Paul Bonneville
Project Manager
Mr. Bonneville has over 30 years of experience in the mining industry in Canada. He is a graduate of Queen's University in Mining Engineering. He was Vice President Operations for Scorpio Mining and Vice President Mines for Cadiscor Resources. He worked for Dumas Contracting as Project Manager at the Lapa and Goldex shaft projects and for Ross-Finlay Ltd., where he held a range of positions, including Project Manager at the Bell-Allard shaft project and the Silidor project, and at Pan American Silver Corp. He has also managed a number of overseas operations.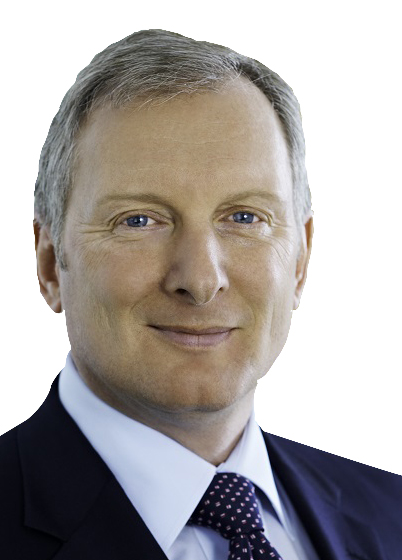 Charles B. Main
Director
Mr. Main brings over 30 years of experience in the mining and finance industries, having most recently served as Executive Vice President, Finance and Chief Financial Officer of Yamana Gold Inc. from August 2003 to March 2017. He is currently an Independent Director and Chair of the Audit Committee with Wesdome Gold Mines Ltd. Mr. Main is a Chartered Professional Accountant, member of the Chartered Professional Accountants of Ontario and Canada and began his career with 10 years at PriceWaterhouseCoopers. Mr. Main has also held positions including Director of Corporate Development with Newmont Capital Corporation, Vice President of Normandy Mining Limited and Outokumpu Mines Ltd., as well as Vice President, Finance of TVX Gold Inc. Mr. Main holds a Bachelor of Commerce from McGill University.