ジャン=セバスチャン・ラバリー(Jean-Sébastien Lavallée)
経営最高責任者
彼は、2003年に創設され、ケベック州ヴァルドールに拠点を置く、北部地域の探鉱を専門とするコンサルティング会社Consul-Teck Exploration Inc.の副社長を務めています。 Consul-Teck社の業務のほとんどは、遠隔地におけるプロジェクトの生成とその実行を伴います。 氏は、Eloro Resources Ltd.、Uracan Resources Ltd.、Agnico-Eagle Mines Ltd.、Noranda Minerals Inc.、Champion Minerals Inc.、Matamec Explorations Inc.、Atlanta Gold Inc.など多くの企業の地質学者として活動してきました。近年、多数の探鉱プログラムの計画と実行の責任者として活躍しているラバリー氏は、探鉱プロジェクト開発で堅実な経験を積んでいます。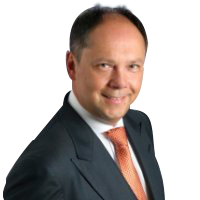 Steffen Haber
社長
Dr. Haber is the President of the Company since January 2017. He was President and Chief Executive Officer of Rockwood Lithium GmbH when Chemetall GmbH was legally split off in 2012. From 2011 to 2012, he was Managing Director of Chemetall GmbH and since 2007 President of Chemetall's Lithium business. Prior to joining Chemetall GmbH, Dr. Haber worked in different executive positions for Sanofi-Aventis SA and its predecessor companies, in France. Dr. Haber completed his doctorate in organic chemistry at the University of Kaiserslautern, Germany, in 1991 and added one year as a Post-Doc at Ecole Polytechnique in Paris. In 1997, Dr. Haber earned his Bachelor of Science in Management from the International School of Management in San Diego, in the United States. Dr. Haber is a fellow of the International Directors Program of INSEAD.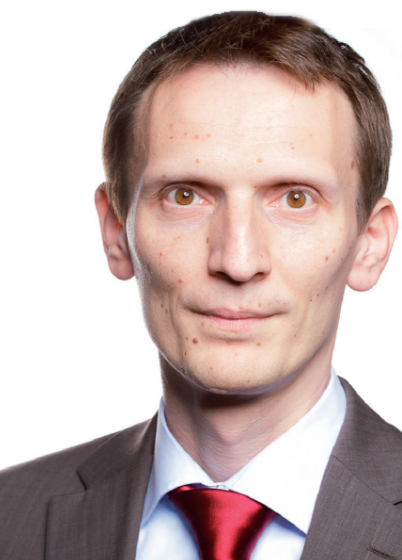 Marcus Brune
Vice President Finance
Dr. Brune was Chief Financial Officer of Rockwood Lithium from 2011 until the acquisition by Albemarle in 2015. He left Albemarle in 2016 once the lithium business was successfully integrated into Albemarle's organizational structure. Prior to joining Rockwood Lithium, Dr. Brune had worked in different executive positions in corporate finance and M&A for Rockwood Holdings and its predecessor companies since 2004. Prior to that, he was with McKinsey as a strategy consultant for organizational development and management. Dr. Brune completed his doctorate in material sciences at the Technical University of Dortmund, Germany, after earning a physics degree.
ジャン=フランソワ・メユール (Jean-François Meilleur)
副社長
は現在、Paradox Public Relations社の社長兼共同経営者です。彼の多くの業績には、数多くのプロジェクトのための資金調達に重要な役割を果たしていることが含まれます。メユール氏は、モントリオールのHECビジネススクール(Hautes Études Commerciales) でマーケティングと財務を専攻し学士号を取得しています。メユール氏は以前にSwiftradeでトレーダーを務め、金融市場の幅広い知識を持っています。
ナタリー・ラウリン(Nathalie Laurin)
秘書役兼最高財務責任者
ナタリー・ラウリンは管理と経理部門で25年以上の経験があります。彼女はそのキャリア中に一連の職務に従事し、それにより金融業界、プロジェクト管理、天然資源セクターでの経験を取得しました。彼女は2006年に自立して以来、簿記業務、監査ファイル準備業務、および法律・規制・行政事項の管理業務を取り扱っています。
リチャード・サンジャン氏 (Richard Saint-Jean)
代表取締役会長
リチャード・サンジャン氏 (Richard Saint-Jean) は冶金技術者で、20年以上の鉱山経験があります。彼は現在、鉄鉱石を採掘する民間企業 BlackRock Metals Inc. の最高責任者 (General Director) を務めていますが、以前は、カナダ Chibougamau の Troilus 露天掘り金銅鉱山の選鉱工場長を14年以上にわたり務め、Meston Resources、Graphicor 鉱山、Cambior 鉱山および Troilus 鉱山で4つの選鉱工場の立ち上げに取り組みました。Troilus では、彼は2つの選鉱工場の拡張と、その鉱山閉鎖計画にも参画しました。彼は、15年以上にわたってクリー民族(CREE)共同体を含むファースト・ネーション(カナダの先住民)と緊密な協働を行っています。
ジャン・レイモン・ラヴァレ氏 (Jean-Raymond Lavallée)
代表取締役会長
ジャン・レイモン・ラヴァレ氏 (Jean-Raymond Lavallée) は、Louvem 社、Soquem 社、ジェームズ湾開発公社、Sullivan Consolidated 社、Cache Explorations Inc.、Parquet Resources 社, Dumont Nickel Corporation, Westminer Canada Ltd.、Baribec Management Inc.、Exploration Ojibway Inc. などの有数の鉱山会社の請負契約者、コンサルタントおよび管理者として30年を超える長年の経験を持っています。彼はまた、Doyon 鉱山の建設中に Mines Expert Inc. の監督を務めました。現在、ラヴァレ氏は、北部地域における鉱業探査を専門として2003年に創設されたヴァルドールのコンサルティング会社 Consul-Teck Exploration 社の社長を務めています。
Marc Simpson
Director
Mr. Marc Simpson is President and Chief Executive Officer of Vanadian Energy Corp. Mr. Simpson has worked in the mining and exploration industry for over 23 years. He has worked for Junior, Mid-tier and Senior mining companies on projects both in Canada and worldwide, including Bema Gold (sold to Kinross for CDN$3.5 billion in 2007), B2Gold, and Echo Bay Mines. Mr. Simpson has been involved in exploration and mining projects from grass roots exploration through to mine development and production. Mr. Simpson obtained his B.Sc. in Geology from the University of Manitoba and is a member of Association of Professional Engineers and Geoscientists of British Columbia and Association of Professional Engineers and Geoscientists of the Province of Manitoba.
Matthew Lauriston Starnes
Director
Mr. Lauriston Starnes is a lawyer with over 17 years of experience and the capacity to work in all areas of law, including civil law, common law, contract negotiation and drafting, arbitration, taxes and permits and government relations. Mr. Starnes is currently legal counsel for Sumitomo Corporation's Mineral Resources Division in Tokyo, Japan. Among other things, he was responsible for negotiating the joint venture agreement with a Canadian partner, the financing agreement with Japanese lenders and offtake and distribution agreements with Japanese and other worldwide buyers for the Sierra Gorda project in Chile. He was also responsible for negotiating power, railway, port and transportation infrastructure agreements and helping the proponents establish good governance procedures for the project. He is also part of the team for the Ambatovy project in Madagascar, where he participated in preparing for completion, settlement negotiation with Korean contractors and sits on a number of committees. Prior to joining Sumitomo, he also was the General Counsel and Deputy CEO for the Ambatovy project. Mr. Starnes has also practiced as a corporate lawyer with major law firms in Montreal.
Paul Bonneville
Project Manager
Mr. Bonneville has over 30 years of experience in the mining industry in Canada. He is a graduate of Queen's University in Mining Engineering. He was Vice President Operations for Scorpio Mining and Vice President Mines for Cadiscor Resources. He worked for Dumas Contracting as Project Manager at the Lapa and Goldex shaft projects and for Ross-Finlay Ltd., where he held a range of positions, including Project Manager at the Bell-Allard shaft project and the Silidor project, and at Pan American Silver Corp. He has also managed a number of overseas operations.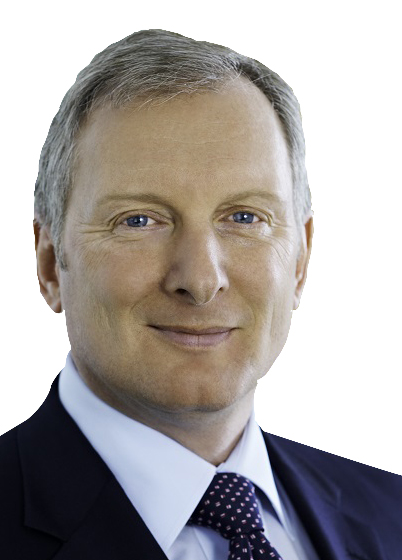 Charles B. Main
Director
Mr. Main brings over 30 years of experience in the mining and finance industries, having most recently served as Executive Vice President, Finance and Chief Financial Officer of Yamana Gold Inc. from August 2003 to March 2017. He is currently an Independent Director and Chair of the Audit Committee with Wesdome Gold Mines Ltd. Mr. Main is a Chartered Professional Accountant, member of the Chartered Professional Accountants of Ontario and Canada and began his career with 10 years at PriceWaterhouseCoopers. Mr. Main has also held positions including Director of Corporate Development with Newmont Capital Corporation, Vice President of Normandy Mining Limited and Outokumpu Mines Ltd., as well as Vice President, Finance of TVX Gold Inc. Mr. Main holds a Bachelor of Commerce from McGill University.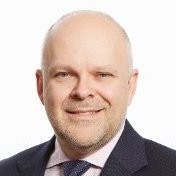 Eric Zaunscherb
Director
Eric Zaunscherb is a Canadian geologist with over 32 years, and 6 cycles, of experience as a mining analyst. He most recently served as Managing Director, Research – Metals & Mining Analyst at Canaccord Genuity where he co-ordinated the firm's global mining equity research team. He has enjoyed working in Toronto, Vancouver, and London, experiencing best practices in Capital Markets at several leading firms and conducting hundreds of exploration, development and mining project site visits globally. He embraces new technologies and industry initiatives in diversity and socially responsible investing, ensuring that local communities receive lasting benefits from mineral resource development.