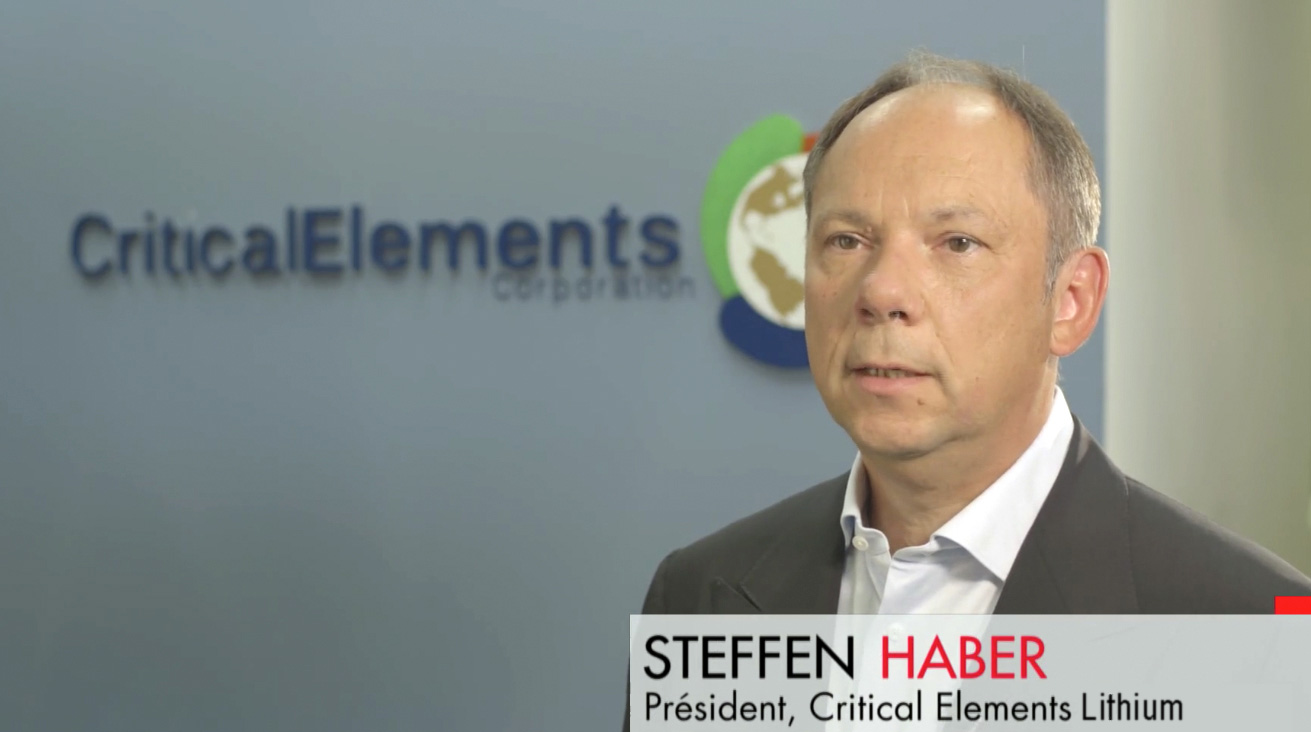 Critical Elements Lithium President's Address
The following are points from the 2020 Annual General Meeting lithium markets address of Dr. Steffen Haber, President of Critical Elements Lithium Corp.
Dr. Haber has been the President of Critical Elements since January 2017. He was President and Chief Executive Officer of Rockwood Lithium when Chemetall was legally split off in 2012. In January 2015 Rockwood was sold to Albemarle Corp. (NYSE: ALB) for US$6.2 billion.
The global electric vehicle (EV) growth story continues with EV sales penetration relative to overall vehicle sales accelerating. In Germany, for example, 5% of Q2/20 vehicle sales were battery EVs or 15% of Q2/20 sales encompassing both battery EVs and Plug-in Hybrid EVs. Clearly momentum is building.
It is important to distinguish between different lithium markets. Battery quality (BQ) lithium hydroxide volumes are steady to increasing in a relatively stable pricing environment of US$12.50 to US$14.50/kg according to import/export statistics. The BG lithium carbonate market is similar, however with the ability to upgrade technical grade material to battery grade quality prices softened, but still higher than technical grade lithium carbonate.
Where we are seeing over-supply is in the technical grade lithium carbonate market. COVID-19, and the economic recession that began before, depressed demand through H1/20. Australian spodumene concentrate is only suitable for conversion to technical grade lithium carbonate. Attempts to upgrade this product in China largely failed leading to a significant inventory build of this material. Quality is key to understanding the differentiated lithium markets. Tesla only uses BQ lithium hydroxide and all major manufacturers seek to use increasing volumes of BQ lithium.
Another important point is the paucity of new projects to meet demand. A backlog of new projects exists, impeded for several reasons including the difficulties in Argentina. Consequently, one may expect under-supply to emerge in late 2021 or early 2022. Remember that there is a sizeable lead-time to bring new projects into production.
Critical Elements' Rose project is notable for its high quality, low impurity spodumene. The big build-up in lithium ion battery manufacturing plants, particularly in Europe but also North America, will drive demand for high quality raw materials. In the past, automobile manufacturers (OEMs) dictated supply chain pricing. This is not the case with battery manufacturers today. To get out of this trap, the OEMs need to build their own battery manufacturing capacity and bundle raw materials suppliers with battery manufacturers in between, "like the cheese in a cheeseburger."
OEMs are working hard to close the gap with Tesla, the acknowledged technology leader. OEMs are investing more as a percentage of revenue in their EV model lines than in their current internal combustion engine lines. Although COVID-19 has impacted near-term cash deployment and slowed some strategic discussions, there is no question as to the potential for OEM investment in raw materials supply. It makes sense that investment becomes more likely with the achievement of milestones such as permitting and supportive technical studies. Although risk is normally associated with the earlier stages of projects, OEMs are realizing that the greater risk is in having insufficient raw material supply to meet forecast EV demand.
As OEMs enter battery manufacturing alliances and increase their own capacities to manufacturer batteries, they will be forced into securing their exposure to the raw battery materials supply chain. They will need to ensure diversity of supply of battery cells and raw materials to secure their supply chains. A key message coming from the OEMs concerns the movement from a single global supply chain to multiple regional supply chains (i.e. Europe, North America, and Asia). This is the opportunity for Critical Elements and its high-quality Rose project. Situated in Quebec, one of the top mining jurisdictions globally, Rose is well-positioned to serve the North American and European markets.
---
Oct. 13, 2020
Listen to Critical Elements Lithium (TSX-V: CRE) President Steffen Haber on the Latest Macro Trends in the Critical Minerals Space
Sept. 11, 2020
Listen to CEO Jean-Sébastien Lavallée & President Steffen Haber Interview on the Robust Economics of the High-Purity Rose Lithium Project in Quebec