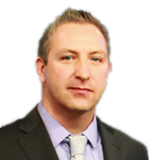 Jean-Sébastien Lavallée
首席执行官
Jean-Sébastien Lavallée 先生自 1994 年起就一直活跃在采矿勘探领域。他是 Consul-Teck 勘探公司的副总裁,这是一家成立于 2003 年的 Val-d`Or 咨询公司,专营北部地区的采矿勘探。该公司的多数工作涉及偏远地区的项目生成和执行。Lavallée 先生担任了很多公司的地质学家,包括 Eloro 资源有限公司、Uracan 资源有限公司、 Agnico-Eagle 矿业有限公司、Noranda 矿产公司、Champion 矿产公司、Matamec 勘探公司和 Atlanta 黄金公司。Lavallée 先生近年来负责了很多勘探项目的规划和执行,在勘探项目开发方面积累了丰富的经验。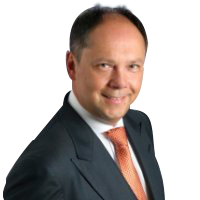 Steffen Haber
总裁
Dr. Haber is the President of the Company since January 2017. He was President and Chief Executive Officer of Rockwood Lithium GmbH when Chemetall GmbH was legally split off in 2012. From 2011 to 2012, he was Managing Director of Chemetall GmbH and since 2007 President of Chemetall's Lithium business. Prior to joining Chemetall GmbH, Dr. Haber worked in different executive positions for Sanofi-Aventis SA and its predecessor companies, in France. Dr. Haber completed his doctorate in organic chemistry at the University of Kaiserslautern, Germany, in 1991 and added one year as a Post-Doc at Ecole Polytechnique in Paris. In 1997, Dr. Haber earned his Bachelor of Science in Management from the International School of Management in San Diego, in the United States. Dr. Haber is a fellow of the International Directors Program of INSEAD.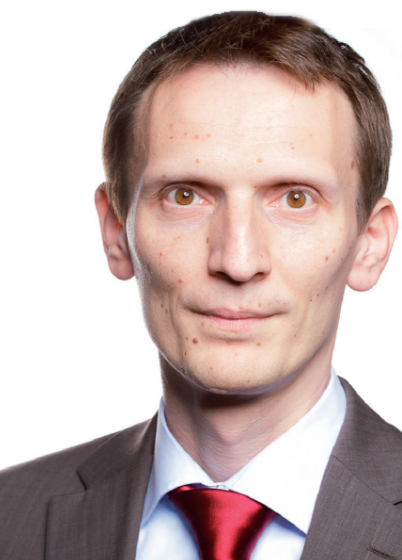 Marcus Brune
Vice President Finance
Dr. Brune was Chief Financial Officer of Rockwood Lithium from 2011 until the acquisition by Albemarle in 2015. He left Albemarle in 2016 once the lithium business was successfully integrated into Albemarle's organizational structure. Prior to joining Rockwood Lithium, Dr. Brune had worked in different executive positions in corporate finance and M&A for Rockwood Holdings and its predecessor companies since 2004. Prior to that, he was with McKinsey as a strategy consultant for organizational development and management. Dr. Brune completed his doctorate in material sciences at the Technical University of Dortmund, Germany, after earning a physics degree.
Nathalie Laurin
秘书兼首席财务官
Nathalie Laurin 拥有 25 年的行政和财务经验。在其职业生涯中,她曾经做过一系列工作,使其在金融行业、项目管理以及自然资源领域获得大量经验。自 2006 年以来,她成为自由职业者,从事记账、审计文件准备以及法务、法规和行政事务方面的管理。
理查德·圣约翰先生(Mr. Richard Saint-Jean)
执行主席
理查德·圣约翰先生(Mr. Richard Saint-Jean)为一位冶金学家,拥有超过20年采矿经验。现为一家私营铁矿开采公司——贝莱德金属有限公司(BlackRock Metals Inc.)的总监。在此之前,他在位于希布加莫(Chibougamau)的特洛伊罗斯(Troilus)露天金/铜矿工作超过14年,曾担任矿长一职。他曾参与了四个厂矿的创办,分别是:梅斯顿资源(Meston Resources)公司、格拉菲克(Graphicor)矿山、卡姆比尔(Cambior)矿山和特洛伊罗斯矿山。在特洛伊罗斯,他参与了两家工厂的扩建以及关闭计划。他和第一民族(First Nation)包括克里族人民已经紧密合作超过15年。
Marc Simpson
Director
Mr. Marc Simpson is President and Chief Executive Officer of Vanadian Energy Corp. Mr. Simpson has worked in the mining and exploration industry for over 23 years. He has worked for Junior, Mid-tier and Senior mining companies on projects both in Canada and worldwide, including Bema Gold (sold to Kinross for CDN$3.5 billion in 2007), B2Gold, and Echo Bay Mines. Mr. Simpson has been involved in exploration and mining projects from grass roots exploration through to mine development and production. Mr. Simpson obtained his B.Sc. in Geology from the University of Manitoba and is a member of Association of Professional Engineers and Geoscientists of British Columbia and Association of Professional Engineers and Geoscientists of the Province of Manitoba.
Matthew Lauriston Starnes
Director
Mr. Lauriston Starnes is a lawyer with over 17 years of experience and the capacity to work in all areas of law, including civil law, common law, contract negotiation and drafting, arbitration, taxes and permits and government relations. Mr. Starnes is currently legal counsel for Sumitomo Corporation's Mineral Resources Division in Tokyo, Japan. Among other things, he was responsible for negotiating the joint venture agreement with a Canadian partner, the financing agreement with Japanese lenders and offtake and distribution agreements with Japanese and other worldwide buyers for the Sierra Gorda project in Chile. He was also responsible for negotiating power, railway, port and transportation infrastructure agreements and helping the proponents establish good governance procedures for the project. He is also part of the team for the Ambatovy project in Madagascar, where he participated in preparing for completion, settlement negotiation with Korean contractors and sits on a number of committees. Prior to joining Sumitomo, he also was the General Counsel and Deputy CEO for the Ambatovy project. Mr. Starnes has also practiced as a corporate lawyer with major law firms in Montreal.
Paul Bonneville
Project Manager
Mr. Bonneville has over 30 years of experience in the mining industry in Canada. He is a graduate of Queen's University in Mining Engineering. He was Vice President Operations for Scorpio Mining and Vice President Mines for Cadiscor Resources. He worked for Dumas Contracting as Project Manager at the Lapa and Goldex shaft projects and for Ross-Finlay Ltd., where he held a range of positions, including Project Manager at the Bell-Allard shaft project and the Silidor project, and at Pan American Silver Corp. He has also managed a number of overseas operations.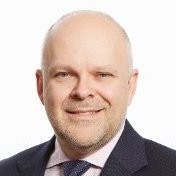 Eric Zaunscherb
Director
Eric Zaunscherb is a Canadian geologist with over 32 years, and 6 cycles, of experience as a mining analyst. He most recently served as Managing Director, Research – Metals & Mining Analyst at Canaccord Genuity where he co-ordinated the firm's global mining equity research team. He has enjoyed working in Toronto, Vancouver, and London, experiencing best practices in Capital Markets at several leading firms and conducting hundreds of exploration, development and mining project site visits globally. He embraces new technologies and industry initiatives in diversity and socially responsible investing, ensuring that local communities receive lasting benefits from mineral resource development.