Jean-Sébastien Lavallée
Chief Executive Officer
Jean-Sébastien Lavallée is the Chief Executive Officer of Critical Elements Corporation since 2009. He is also the President and Chief Executive Officer of Canada Strategic Metals (TSX-V : CJC) since 2012. He has been also active in mining exploration since 1994. He is the vice president of Consul-Teck Exploration Inc., a consulting firm of Val-d'Or founded in 2003 that specializes in mining exploration in northern areas. Most of the firm's mandates involve the generation and execution of projects in remote areas. Mr. Lavallée has acted as a geologist for many companies, including Eloro Resources Ltd., Uracan Resources Ltd., Agnico-Eagle Mines Ltd., Noranda Minerals Inc., Champion Minerals Inc., Matamec Explorations Inc. and Atlanta Gold Inc. Having been responsible for the planning and execution of many exploration programs in recent years, Mr. Lavallée has acquired a solid experience in exploration project development.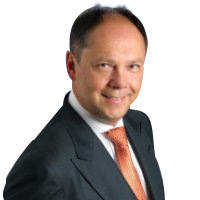 Steffen Haber
President
Dr. Haber is the President of the Company since January 2017. He was President and Chief Executive Officer of Rockwood Lithium GmbH when Chemetall GmbH was legally split off in 2012. From 2011 to 2012, he was Managing Director of Chemetall GmbH and since 2007 President of Chemetall's Lithium business. Prior to joining Chemetall GmbH, Dr. Haber worked in different executive positions for Sanofi-Aventis SA and its predecessor companies, in France. Dr. Haber completed his doctorate in organic chemistry at the University of Kaiserslautern, Germany, in 1991 and added one year as a Post-Doc at Ecole Polytechnique in Paris. In 1997, Dr. Haber earned his Bachelor of Science in Management from the International School of Management in San Diego, in the United States. Dr. Haber is a fellow of the International Directors Program of INSEAD.
Jean-François Meilleur
Vice-President
Jean-François Meilleur is presently President and co-owner of Paradox Public Relations. His many accomplishments include playing a key role in raising funds for many projects. Mr. Meilleur holds a Bachelor's Degree from the HEC business school (Hautes Études Commerciales) in Montreal, with a specialization in marketing and finance. Mr. Meilleur previously worked as a trader at Swiftrade, and has extensive knowledge of the financial markets.
Nathalie Laurin
Secretary and Chief Financial Officer
Nathalie Laurin has more than 25 years of experience in administration and accounting. During her career, she has held a range of jobs that have gained her experience in the financial industry, project management and the natural resource sector. She has been self-employed since 2006 handling bookkeeping, audit file preparation, and management of legal, regulatory and administrative matters.
Richard Saint-Jean
Director
Mr. Richard Saint-Jean is a metallurgist technician with over 20 years of mining experience. He is currently the General Director for BlackRock Metals Inc., a private iron ore mining company. Previously, he was Mill Manager for the Troilus open pit gold/copper mine in Chibougamau, where he worked for over 14 years. He has worked on four mill start-ups: Meston Resources, Graphicor mine, Cambior mine and Troilus mine.At Troilus, he participated in the two mill expansions as well as the Closure plan. He has worked closely with the First Nation including the Cree communities for over 15 years.
Jean-Raymond Lavallée
Director
Mr. Jean-Raymond Lavallée has more than 30 years of experience in mining exploration, as contractor, consultant and manager for several mining companies, such as Louvem, Soquem, James-Bay Development Corporation, Sullivan Consolidated, Cache Explorations Inc., Parquet Resources, Dumont Nickel Corporation, Westminer Canada Ltd, Baribec Management Inc., Exploration Ojibway Inc. and others. He was also controller for Mines Expert Inc., during the construction of the Doyon Mine. Mr. Lavallee is currently president of Consul-Teck Exploration, a consulting firm of Val-d'Or founded in 2003 that specializes in mining exploration in northern areas.
Marc Simpson
Director
Mr. Marc Simpson is President and Chief Executive Officer of Uracan Resources. Mr. Simpson has worked in the mining and exploration industry for over 23 years. He has worked for Junior, Mid-tier and Senior mining companies on projects both in Canada and worldwide, including Bema Gold (sold to Kinross for CDN$3.5 billion in 2007), B2Gold, and Echo Bay Mines. Mr. Simpson has been involved in exploration and mining projects from grass roots exploration through to mine development and production. Mr. Simpson obtained his B.Sc. in Geology from the University of Manitoba and is a member of Association of Professional Engineers and Geoscientists of British Columbia and Association of Professional Engineers and Geoscientists of the Province of Manitoba.
Matthew Lauriston Starnes
Director
Mr. Lauriston Starnes is a lawyer with over 17 years of experience and the capacity to work in all areas of law, including civil law, common law, contract negotiation and drafting, arbitration, taxes and permits and government relations. Mr. Starnes is currently legal counsel for Sumitomo Corporation's Mineral Resources Division in Tokyo, Japan. Among other things, he was responsible for negotiating the joint venture agreement with a Canadian partner, the financing agreement with Japanese lenders and offtake and distribution agreements with Japanese and other worldwide buyers for the Sierra Gorda project in Chile. He was also responsible for negotiating power, railway, port and transportation infrastructure agreements and helping the proponents establish good governance procedures for the project. He is also part of the team for the Ambatovy project in Madagascar, where he participated in preparing for completion, settlement negotiation with Korean contractors and sits on a number of committees. Prior to joining Sumitomo, he also was the General Counsel and Deputy CEO for the Ambatovy project. Mr. Starnes has also practiced as a corporate lawyer with major law firms in Montreal.